Landing Page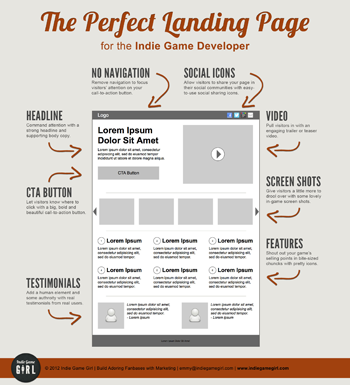 Why a landing page?
Landing page is a single page website that may contain any relevant information.
If you are not yet very clear about your website idea or you are yet in midst of promoting your products. You can use landing pages to give a hint to users about what is coming next. Creating a landing page makes sure that every visiting user knows what is this website about and when to come back to review it. It also collects email id's of visiting users to help you follow them later on.
Landing pages gives you a hint.
This is the minimal possible web presence that you can have. It consist of only one page which gives a hint about your website. You can use this to collect email id's or interested users or you can inform them that by when they can expect this website to be up and running. You may also just tell them in one page what is your website is all about and what will you be doing in future with it. Landing pages can also be used to sell your domains.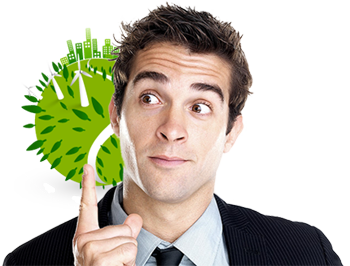 Why would you need a Landing Page?
Check out this list to decide if you need a landing page.
You haven't setup your business and needs to capture information about visiting users.
You are informing users about your launch date.
You are giving users just a hint about your business.
You just need to show up very basic information or declaration.
You are not planning to capture leads through website.
The minimal of you on internet.
Landing pages are nothing more than a webpage. You only use it to display some static information or to collect information of interested users.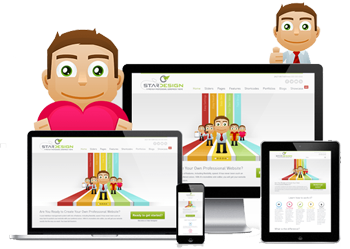 Where to go from here?
Responsive websites - the new trend.
With the advent of technology, people have started using more and more different types of devices to access web. Some of these very common devices are mobiles, smartphones and tablets. This demands a website to look good on each one of them. Now, to fulfill the need of each smartphone, tablet and computer user a new trend has arrived which is called responsive website design. A responsive website adjusts itself according to the device the user is using to view a web site. It has become an essential component to have a responsive website design these days.
SEO, SEM and Internet Marketing.
Everybody needs google or yahoo search engines to come into existence of global customers. People won't find you if you do not show up in Goolge, Yahoo or Bing Search Engine. SEO stands for search engine optimization which means that we structure and optimize your website to rank high on Google, yahoo or Bing search engines which eventually leads to more customers. Modern marketing methods such as Search Engine Marketing and Pay per click advertisement also form an important part in getting you business and convert your users into customers. Internet marketing is a lot different from offline marketing only the specialist with expertise in internet marketing can giving you a juicy ROI.